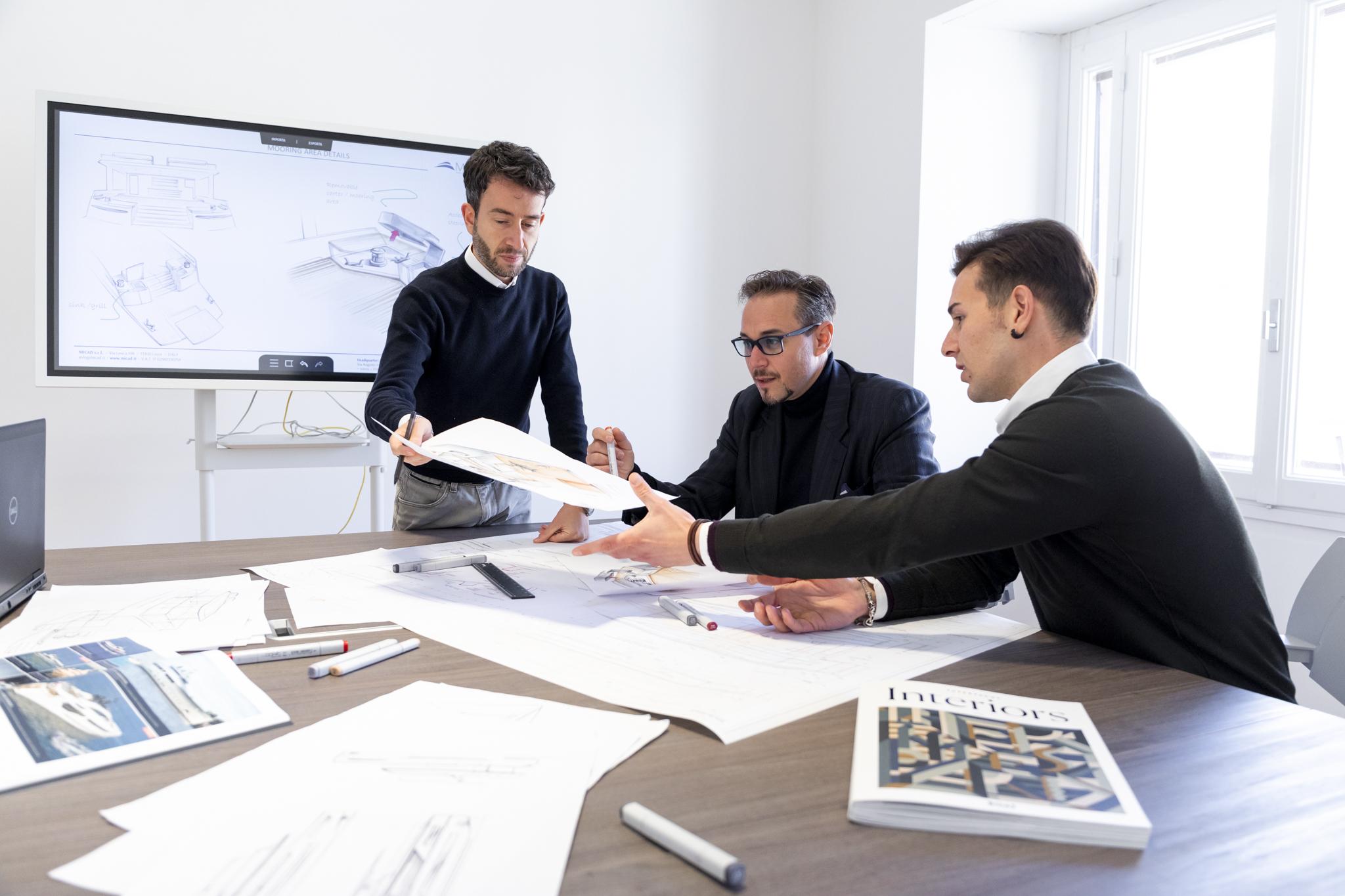 NAVE+
| | |
| --- | --- |
| Start Date | 14.01.2021 |
| End Date | 13.07.2022 |
| Duration | 18 months |
| Budget | 149.492 € (Expenditure Allowed) |
FESR CONTRIBUTION 89.695 €
In this project, MICAD wants to profoundly innovate its prototyping process with the aim of directing its commercial actions no longer exclusively towards the shipyard or producer but directly involving the end user.
In the case of the production of designs focused on the representation of shapes and spaces or the evaluation of ergonomics and materials, the end user may be for example the shipowner.
On the other hand, with regard to the production of works with a higher technical content, the final customer could be the production manager of a production site such as a shipyard.
For both objectives, it will be necessary to strengthen the company's ability to involve all the users' senses, with the aim of arousing positive emotions in the soul of those who live the buying experience, a real path towards agreement between the parties who mutually exchange "trust".
The involvement of the senses passes through the user's enjoyment of the product prototype that will soon be available to him. So, virtual prototypes in which the user can easily immerse himself and on which he can operate as if they were real.
With this project, MICAD intends to create virtual prototypes, in the fastest and most engaging way possible, with the aim of testing their functions and measuring their performance. This is possible, in a way that is extremely usable for the non-technical user, by creating virtual environments in the most general sense, i.e. mixed realities in which digital information merges with that of the reality surrounding the user.
The technologies to be used are both Virtual Reality (VR) and Augmented Reality (AR).